Connie Osiecki, LPC
mailto:connie@eriefamilytherapy.com
I am a Licensed Professional Counselor and a Certified Addiction Counselor. I have been working with children, adults, couples, and families since 1980. I specialize in family therapy, marriage counseling, codependence, children and adult children of alcoholics/addicts, as well as working with anxiety, depression, and anger in adults and children/ adolescents.
The first seven years of my career were in residential treatment at Gannondale and Perseus House. The clientele were juvenile offenders from cities across the state of Pennsylvania. Working with adolescents became my passion. There is no greater reward than to see a young person turn their life around. I became interested in addictions, since many of the residents were users themselves or came from families that abuse substances. I spent the next five years working with adolescents and adults substance abusers at GECAC in their addictions department. The next thirteen years were spent at Harborcreek Youth Services as a therapist and director of their addictions treatment. My career turned from addictions to mental health issues as I became the Director of Behavioral Health Rehabilitative Services at the Achievement Center and therapist at the Family Center. This opportunity allowed me to work directly with clients on issues of parenting, divorce, custody, mental illness, and behavioral redirection. I have been in private practice over five years and have been able to utilize my 30+ years of counseling experience to help many individuals and families rediscover themselves.
I have been honored in several ways throughout my career. I have had the opportunity to teach many professionals via the Department of Health and Preferred Systems training programs. I have been a speaker for "Sex, drugs, and rock 'n roll" which is an outreach to parents in our community. I was the 2005 recipient of the Adult Leadership award presented by the Erie County Drug and Alcohol Executive Commission.
---

Jeffrey Natalie, LCSW
mailto:jeff@eriefamilytherapy.com
I am a Licensed Clinical Social Worker by discipline and child, marriage, and family therapist in training and specialty. I have been working with children and families since 1990. I specialize in marriage therapy, family therapy, children of divorce, parenting through divorce, and anxiety, depression, and anger in children. I began my work with kids at Perseus House where I worked with the girls and boys in a residential setting. In that setting, my work was in the fields of mental health, drug/alcohol and vocational rehabilitation. In 1992, I accepted a position at Family Services of NWPA as an in-home family therapist in the Family Based Mental Health program. While at Family Services, I participated in the PA Department of Mental Health family therapy training from 1992 to 1995 when I graduated from the program. This program was facilitated by staff from the Philadelphia Child Guidance Center and Western Psychiatric Institute and Clinic. On completion of the training program, I enrolled at Case Western Reserve University. In 1998, I graduated from the Mandel School of Applied Social Sciences and opened my private family therapy practice. In 1999, I left Family Services to work full-time in my practice. Since then, I've been practicing family therapy, providing clinical training and consultation to community agencies and am often a requested speaker on child and family topics both regionally and nationally. In 2004, I cofounded ErieKIDS, a community mental health educational program. In 2007, ErieKIDS received it 501(c)(3) nonprofit status. I operated as the president of the organization. Through ErieKIDS, I've produced three children's musical videos; "Lost in Erie", "Emily Gets Angry", and "In The Middle"; all well-received resources for the local schools and community agencies in the region. The movies have been distributed nationally (all sales benefit services provided by ErieKIDS to children, families and schools in Erie County).
My productions have one two national awards and I was honored with the YMCA Volunteer of the Year" in 2005 and Young Erie Professionals Generation E! Award, Erie Living Wall of Fame, and Edinboro University Phi Alpha Honor Society Honorary Lifetime Member award in 2008. In 2009, I was named the NASW Social Worker of the Year. I am the chair of the YMCA-Downtown branch Childcare Committee as well as a board member. I am a member of the Healthy Youth Development Task Force and NASW-PA NW Division.
---

Kimberly Esper, NCC, LPC
mailto:kimberly@eriefamilytherapy.com
I am a National Certified Counselor and Licensed Professional Counselor. Since 1998, I've been providing counseling services to children, adolescents, adults, and families in the home, school, and community settings. I began my work providing therapeutic and administrative support with high school and college students through Cornell Abraxas and Penn State Behrend. During this time, I was also working toward my Master's Degree in Counseling at Edinboro University. Upon graduation, I began providing mobile therapy and behavior modification services in home and school settings through my job at The Achievement Center. In 2004, I was hired as a Program Supervisor at Stairways Behavioral Health in the children and adolescent program. I served as a member of the Ethics Committee, Healthy Youth Committee, and was instrumental in developing child and family programming for at-risk youth. I was fortunate to have the opportunity to mentor and supervise new counselors-in-training and graduate interns throughout my experiences. I have conducted multiple trainings and workshops on topics related to mental health and childhood behavioral disorders. While I also provided therapy as a supervisor, in 2011, my focus became solely on working closely as a therapist with children, adults, and families. In 2012, I joined my colleagues at Family Therapy Practices of Erie where anyone would feel welcomed and comforted in the quaint and supportive atmosphere there.
I take a cognitive behavioral and psychoeducational approach to my work with clients. My greatest area of interest/specialization have been helping people manage depression, moving beyond traumatic life events, self-esteem building and empowerment, improving relationships and communication within families and couples, and behavior modification.
---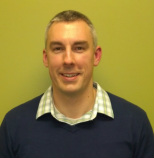 Chris Dundon, MS, LPC






---